Bed and Breakfast at Broadford on The Isle of Skye
---
Welcome to Carrick Bed and Breakfast in Broadford, Isle of Skye
Carrick Bed and Breakfast is the ultimate Highland experience.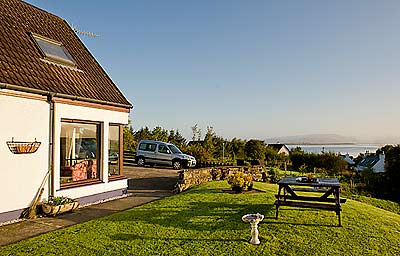 Breathtaking views amidst the Scottish Highlands on the magical Isle of Skye await you. Carrick Bed and Breakfast with en-suite and Private facilities is situated in one of the world's great beauty spots; Broadford, just a few miles from the Skye Bridge and the Scottish Mainland. Lying on a quiet road into the picturesque village of Broadford, Carrick Bed and Breakfast enjoys magnificent views across the Broadford Bay to the west coast of Scotland, the Isle of Paabay and the Applecross Hills.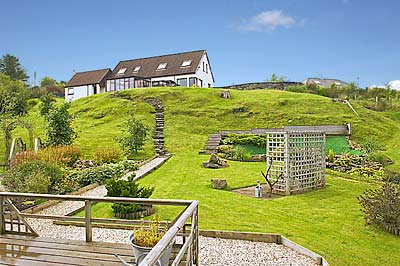 Staying with Riet & Piet is an excellent start for the rest of your holidays.
A warm welcome awaits you with a touch of Dutch hospitality.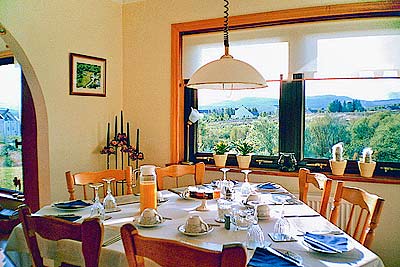 Dining Room with views over Broadford Bay

We offer a full cooked breakfast (bacon, eggs, sausage) or, if you prefer something light, a continental breakfast is available and we also do a vegetarian breakfast.
All breakfasts are served with orange juice, toast, cereals, tea/coffee (decaf. available).
Breakfast is a very good moment of the day to meet new people and exchange experiences about Skye.
Breakfast is served in our dining room between 7.30 and 9.00 am.
Tariff : From £32 pp/pn (Euros accepted)
International Telephone +44 1471 822 794
From UK Tel : 01471 822 794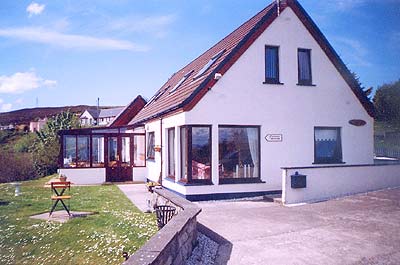 Side view of Carrick Bed and Breakfast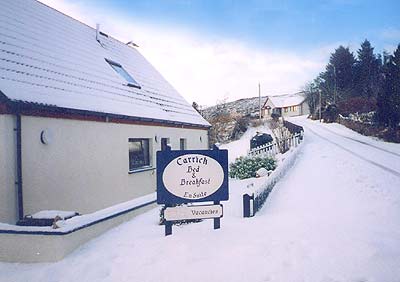 Winter!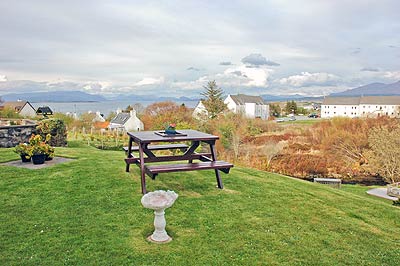 The top garden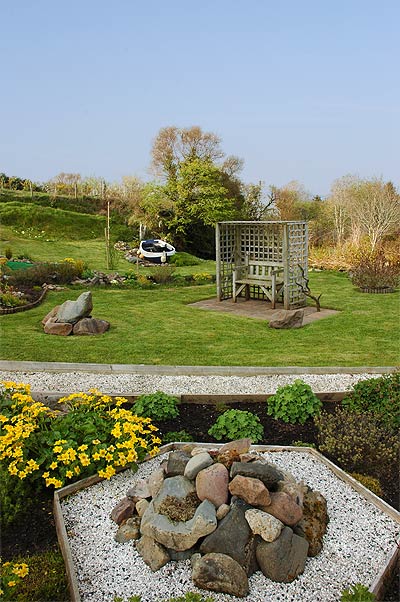 The lower garden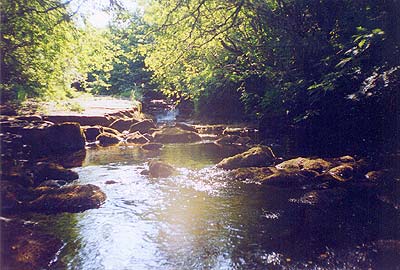 The stream at the bottom of the garden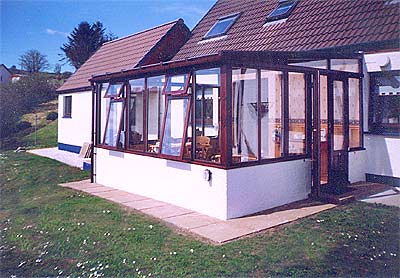 Conservatory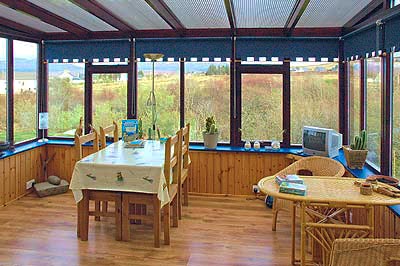 Lounge / Conservatory